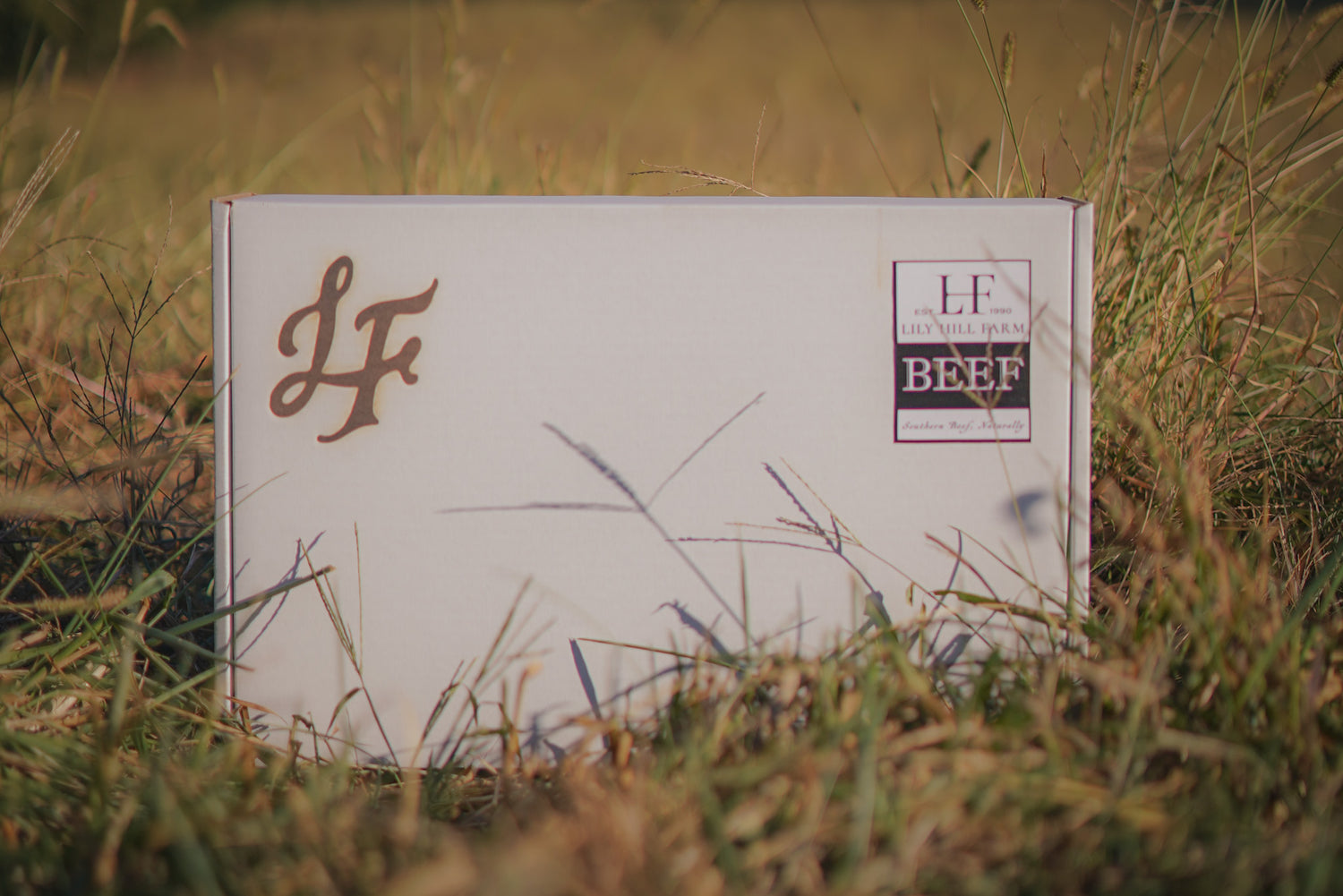 Returning or Recycling your Box
HOW TO RECYCLE / REUSE YOUR BOX:

Please consider returning or reusing the insulated boxes that we ship our beef in - it's good for the environment and much appreciated by us! If you wish to keep the box for personal use, they work great as travel coolers and can be recycled at your local recycling center once they have outlived their usefulness. If you wish to return the box and liner to us, we offer several options. 
Option 1: Post Office Return
Bring your used boxes to your nearest office and return via USPS using the "Media Mail Rate". Make sure to remove all original packaging contents from the inside of the box and then place a used book inside. Cover the dry ice and perishable stickers on the outside of the box as well to ensure the package is eligible for this discounted service (it will only cost about $5 per box). If desired, you may also send the boxes by Priority Mail or Retail Ground. 
Send To: 600 Baughs Cross Road, West Point, Georgia, 31833
Once you've sent back 10 boxes, you will receive a $100 credit on your next order. Email us at contact@lilyhillcattle.com to get your code once you've sent all 10 boxes in.  
Option 2: UPS Return
We are also happy to provide you with a UPS return label that you can
place on your boxes so that they can be picked up from your home (or
dropped off at your UPS center). For this option, simply stack together 2
to 4 boxes and tape as one before attaching the label. This allows you
to return multiple boxes for the cost of one label. We cover the
shipping fee for this option, so it doesn't qualify for the shopping
credit. 
Email contact@lilyhillcattle.com to receive your UPS return label.
Then, send to 600 Baughs Cross Road, West Point, Georgia, 31833
Option 3: Farm Drop Off
Come and see us! We love visiting with our customers, so if you live nearby, consider stopping in and dropping off your used boxes. As with the first option, once you've returned 10 boxes, you will get a $100 credit on your next order!