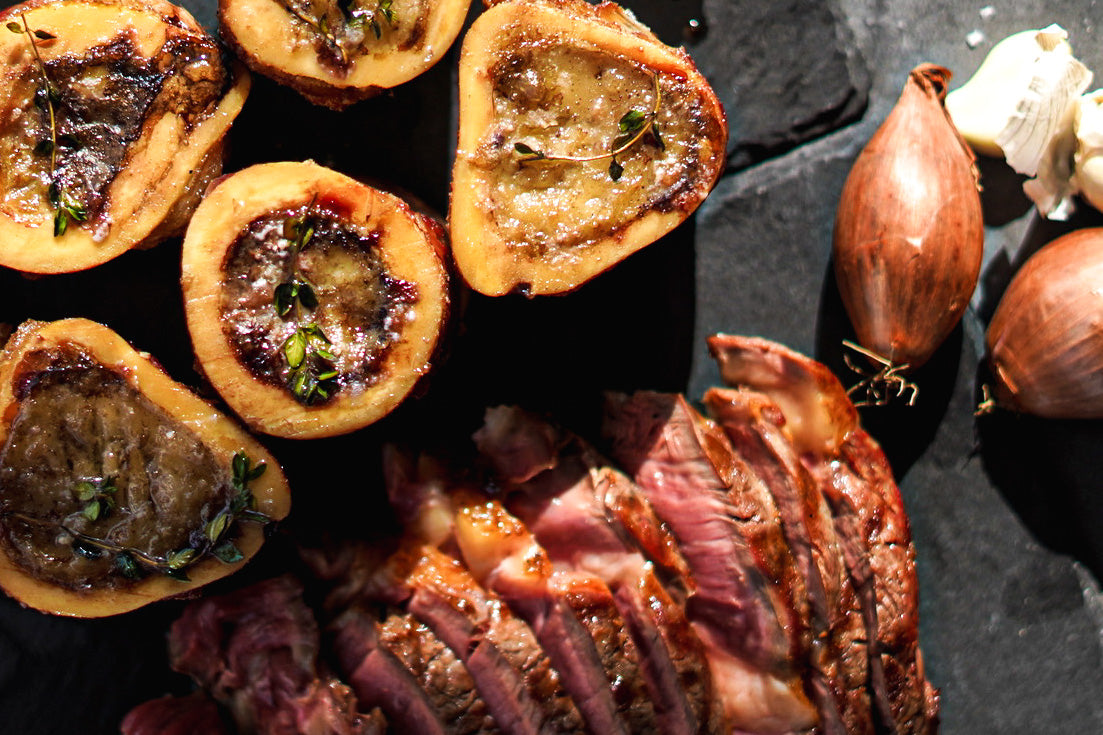 Lily Hill Dry Aged Ribeyes with Roasted Bone Marrow
Have you ever tried roasted bone marrow? There is a reason they call it beef butter - rich and full of flavor and will take any steak to next the level!  
Ingredients:
3 LHF Dry Aged Ribeyes
1 package of LHF Marrow Bones
3 Shallots
3 gloves of garlic
Several sprigs of Fresh Thyme
Salt
Buy our recipe box here!
Preheat your grill or oven to 350F.
Place marrow on pan or cast iron skillet. Rub down exposed marrow with shallots and garlic, that have been cut in half, allowing the oils to transfer. Place a sprig of thyme on top of each marrow bone. Roast for approx. 15-20 min or until marrow begins to bubble and turns golden brown.
If using grill increase temp to 550-600F. Rub surface of steaks with oil, sprinkle with salt. Sear steak to desired doneness.
Let rest then dip or spread your steaks with delicious roasted marrow! Our roasted bone marrow is also fantastic spread over toast!