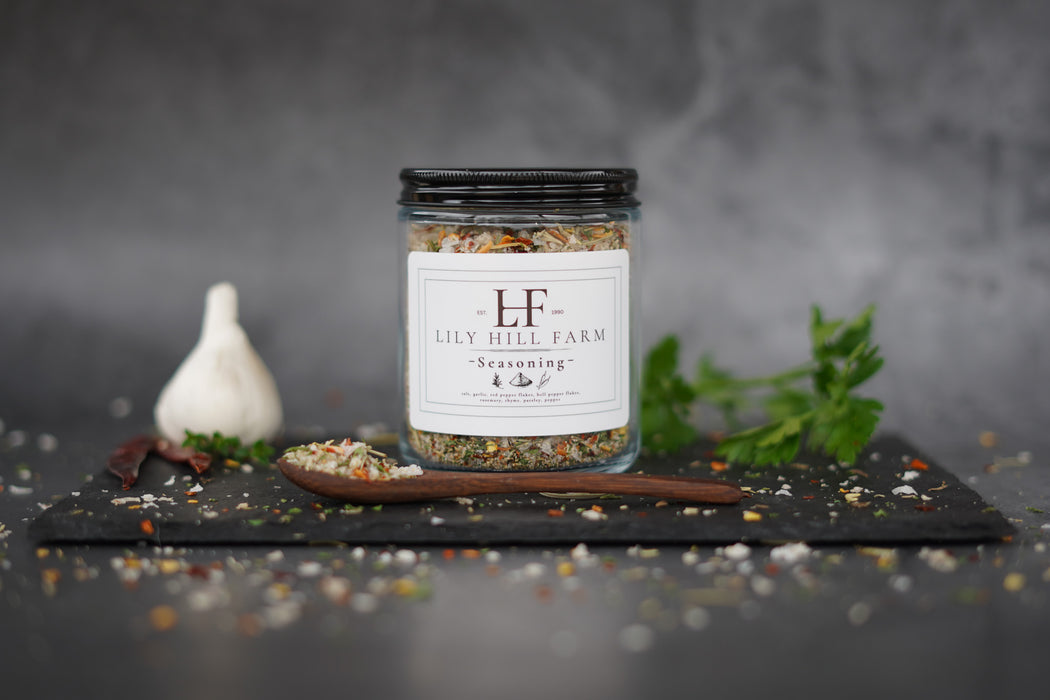 LHF Seasoning
Original price
$12.00
-
Original price
$12.00
LHF seasoning is made with a blend of smoked sea salt, red bell pepper flakes, red pepper flakes, herbs, garlic and pinch of pepper! The perfect blend spices to enhance our dry aged beef's natural flavor. 
Our favorite way to enjoy our seasoning with our steaks is as a finishing salt - after your steak has been cooked sprinkle with our seasoning and enjoy!

It can be used as a rub or a traditional seasoning for roasts, soups, broth and more. Also, fantastic sprinkled over caprese salad, avocado or roasted vegetables! So versatile and a must have in our family's kitchen!
LHF Seasoning comes in 8 oz glass jar. 
Ingredients: flaked Maldon sea salt, smoked sea salt, red bell pepper flakes, red pepper flakes, parsley, rosemary, thyme, pepper and garlic